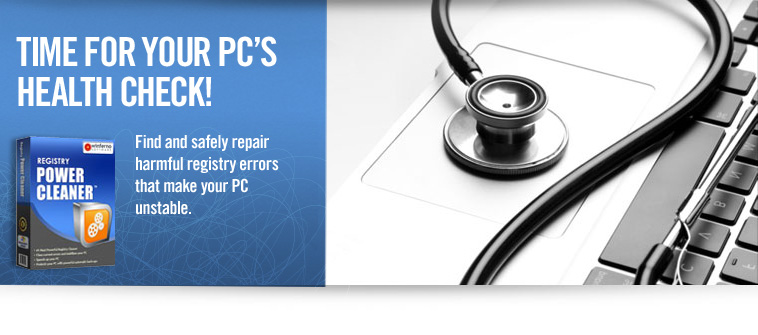 Registry Power Cleaner
The perfect McAfee security companion!
Deep scan of your PC to get it running like new.

Improves speed & performance

Repairs PC registry errors

Prevents frequent crashes

Revives PC health
Product featured is a download only and will not be shipped in a box.
McAfee is a registered trademark or trademark of McAfee, Inc. and/or its affiliates in the US and/or other countries. All other registered and unregistered trademarks herein are the sole property of their respective owners.
© 2013 McAfee, SARL All Rights Reserved.