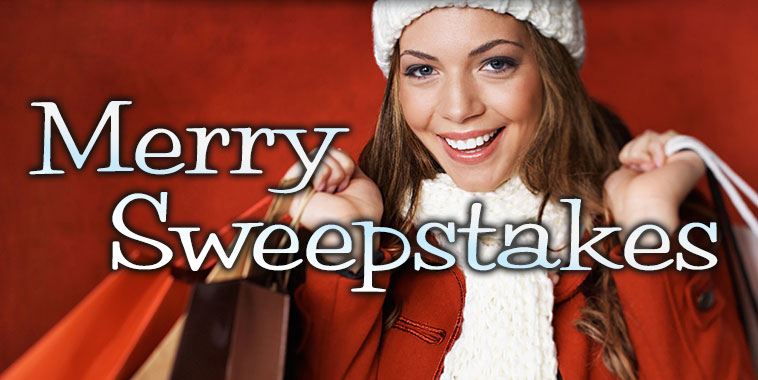 Renew today and you could win
See details below.*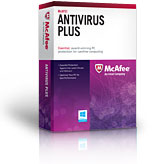 Orismatel P. of New Jersey
won $20,000 in our last
sweepstakes, why not you?

World's largest dedicated security
company – Teams of professionals from
30 countries protect you and your PC
EXCLUSIVE ONLINE OFFER
EXPIRES DECEMBER 26, 2012.

Buy with Confidence
30-Day Money Back Guarantee
30-Day Free Support

Awarded highest level – ADVANCED+ – for Anti-Phishing Protection**

Automatic and constant updates so you always have the latest protection
against threats

McAfee

®

AntiVirus Plus:

More Protection Facts
Virus & malware protection McAfee Active
Protection™ blocks new threats in milliseconds†
PC-Tune-up with QuickClean™ improves PC
health and performance
Idle Timer & Scheduler updates your PC
when you're not using it, for fewer disruptions
See and control your PC's protection quickly
and easily from your Home Screen – just click on
the McAfee icon to launch†
Shredder file removal digitally destroys
no-longer-needed files

McAfee Award Winning Protection

"McAfee offers a very complete security solution for both
the experienced and the less experienced user."
SHiFT Magazine, 12/2011
"McAfee is user friendly and the interface is also very
nice... A most pleasant surprise – outstanding!"
Computer Hoy Magazine, 11/2011
Renew now
. 1 year $19.99 | Reg. Price $49.99 | Save $30
**Against top AV companies, based on AV-Comparatives.org malware detection results (July 2012)
†Source: McAfee Labs,™ July 2012
††Tested product: McAfee Total Protection 2012
This software does not guarantee protection against all possible threats. Product featured is a subscription download only and will not be shipped in a box. Offer expires December 26, 2012.
Please note: Some users may be required to reinstall after purchase to take advantage of new product features.
If you have a question or concern about your McAfee subscription, please go here. Note: You will be required to log in.
To confirm your automatic renewal status, go here. Note: You will be required to log in.
McAfee, McAfee Active Protection, McAfee Labs, VirusScan Plus and SiteAdvisor are registered trademarks or trademarks of McAfee, Inc. and/or its affiliates in the US and/or other countries. All other registered and unregistered trademarks herein are the sole property of their respective owners.
2821 Mission College Boulevard, Santa Clara, CA 95054, (866) 622-3911
© 2012 McAfee, Inc. All Rights Reserved.
*McAfee, Inc. 2012 Winter Sweepstakes OFFICIAL RULES
NO PURCHASE NECESSARY. VOID WHERE PROHIBITED. Open only to legal residents of the United States who are 18 years of age or older as of entry date. You will be automatically entered in the sweepstakes when you purchase a McAfee product via the link on a 2012 Winter Sweepstakes communication (e-mail, alert, web page or other). One grand prize of $25,000 will be awarded. To enter without a purchase, send an email to 2012Winter@wreckingball.net and write "2012 Winter" in the subject line as well as your name, address, and phone in the email body. Limit one (1) entry per person or per e-mail account, regardless of method of entry. Sweepstakes begins at 12:00:01 a.m. PT on November 7, 2012, and ends at 11:59:59 p.m. PT on December 26, 2012. Other rules & restrictions apply. Subject to Official Rules available here. By purchasing this product, you agree to all Official Rules and agree to enter your name in the sweepstakes. If you do not wish to participate in the sweepstakes or do not accept the Official Rules, send an e-mail to No2012Winter@wreckingball.net and write "No 2012 Winter" in the subject line.